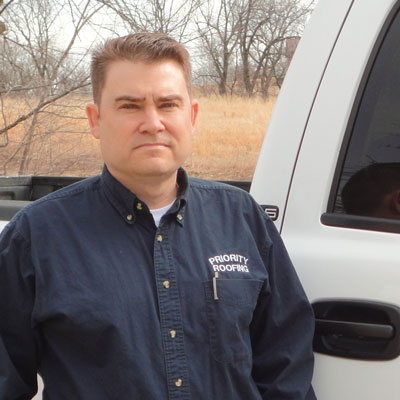 John began working for a large roofing company in 2005. While there, he managed over 20 salespeople.
In 2008, John & his brother Scott opened Priority Roofing. Their motto: Your roof is our priority.
This is something the Rieger brothers take very seriously. John is involved in all day-to-day activities of the business, and he's a stickler for quality & durability. John & Scott try to take every roof as if it were their own.
In his pursuit of delivering consistently great roofs, John has used the same crews since 2008. He strives to continue to educate himself and his crews about the roofing industry.
"If we can't do it correctly," he says, "we won't do a roof."
John holds a Johnson County Contracting License, as well as certifications from Certainteed, Topps Coatings, and Mule Hide TPO. He also has training in Xactimate adjusting software.
John's hobbies include hunting, fishing, and restoring antique cars.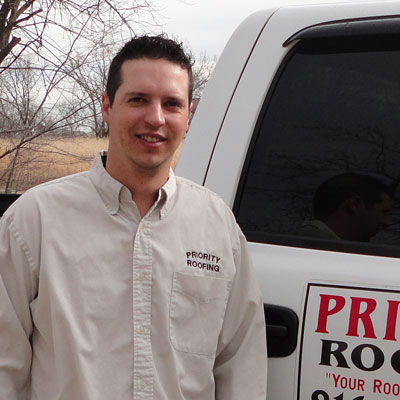 Tyson Reese began working for Priority Roofing in 2009. His duties include estimating and providing fair bids. Tyson oversees all of the day-to-day operations at Priority, including overseeing crews while repairing roof jobs to ensure job quality. He also performs roof inspections, searching out signs of storm damage or normal wear & tear.
Tyson prides himself in making sure homeowners do not file claims with their insurance unless it's needed. He also acts as a consultant to our homeowners & business owners, giving them honest and professional advice.
Tyson holds certification from Certainteed, Mule Hide, and Topps Coatings. He enjoys all outdoor activities, including hunting and fishing.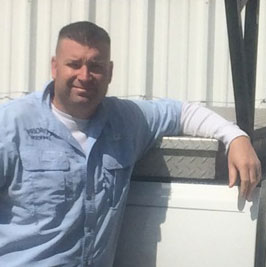 Scott Rieger, John's brother, runs the Texas division of Priority Roofing.